Our Range of Artscape Films
Please click on the images for more information on each design......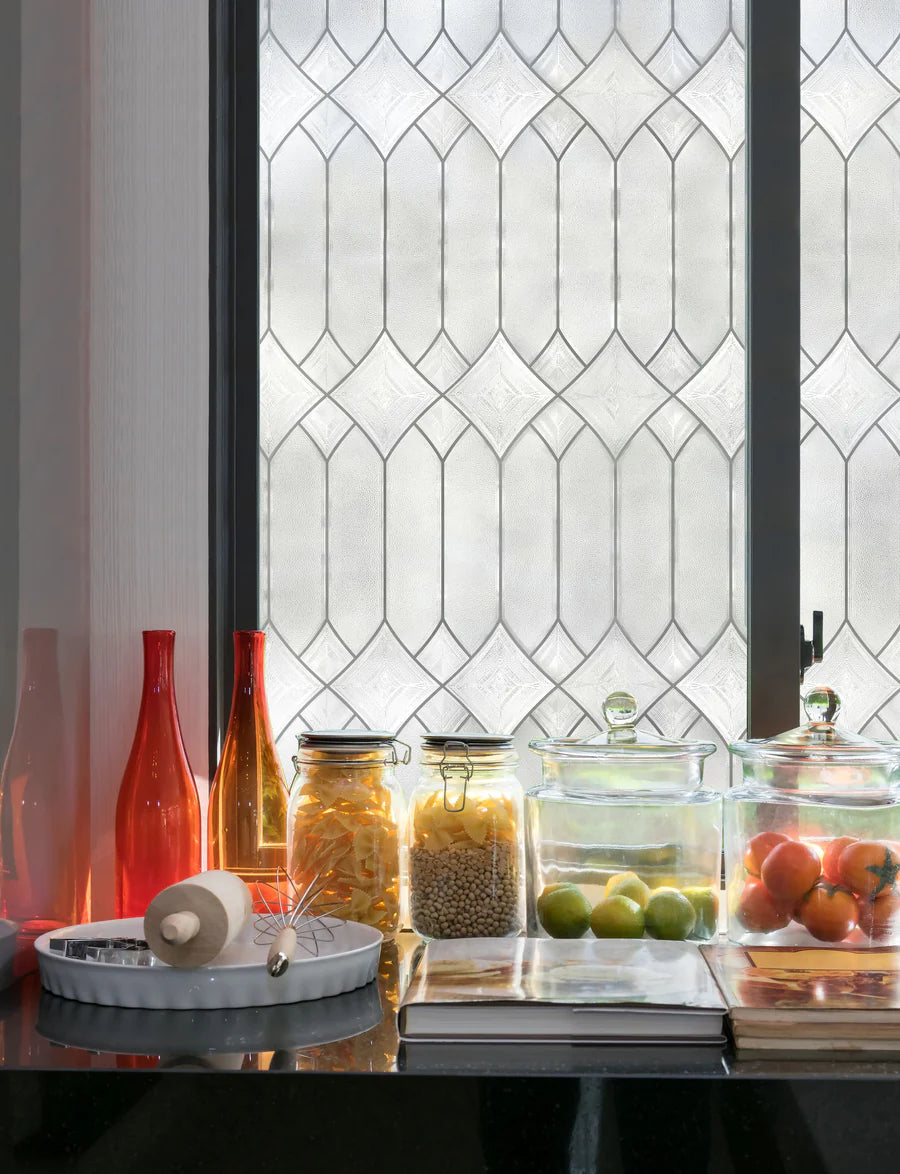 Beautifully crafted Window Films by Artscape
Available in 11 different designs including full-colour and translucent finishes. 10 film designs are available in size 610x914mm, while 2 are also available in size 914x1828mm. All designs are pattern matched vertically and horizontally for maximum flexibility.
Static films don't use adhesive, just trim to size, then squeegee into place using a spray bottle of water containing a few drops of detergent. Once in place, these films create a beautiful "stained glass" appearance, at a fraction of the cost. Best of all, if you eventually feel the need for a mood change, simply peel off the old film and apply a new one. You can even reuse the old film on another window!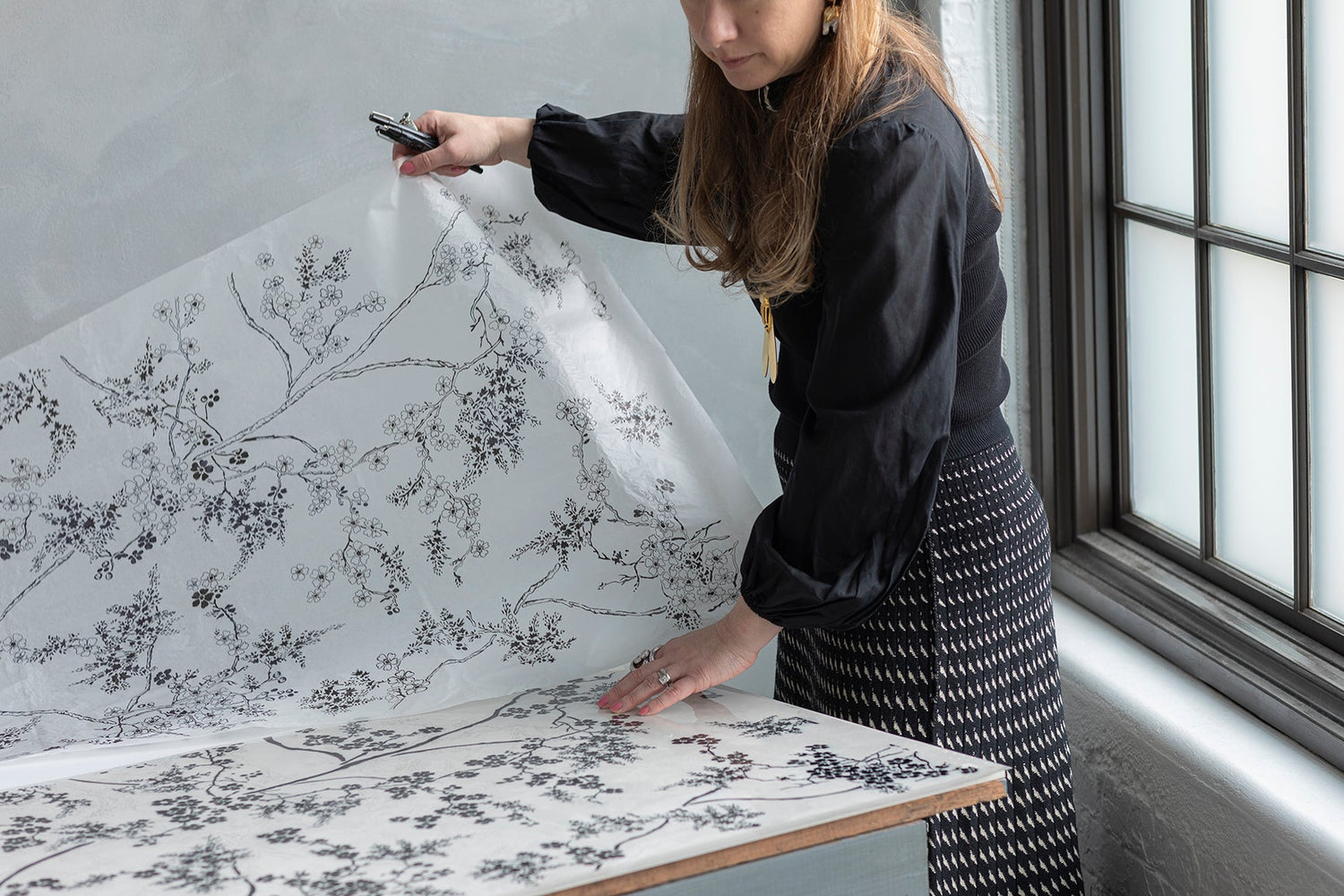 Behind every Artscape design lies the work of a great artist. Drawing inspiration from traditional glass artisans and fine artists alike, we use old-world techniques and contemporary digital innovation to achieve authentic expressions of stained glass and fine art. Each design is meticulously hand-rendered, with careful consideration given to color, texture, and depth. Artscape is an easy-to-use product that evokes traditional craftsmanship and modern classics in an elevated yet approachable way.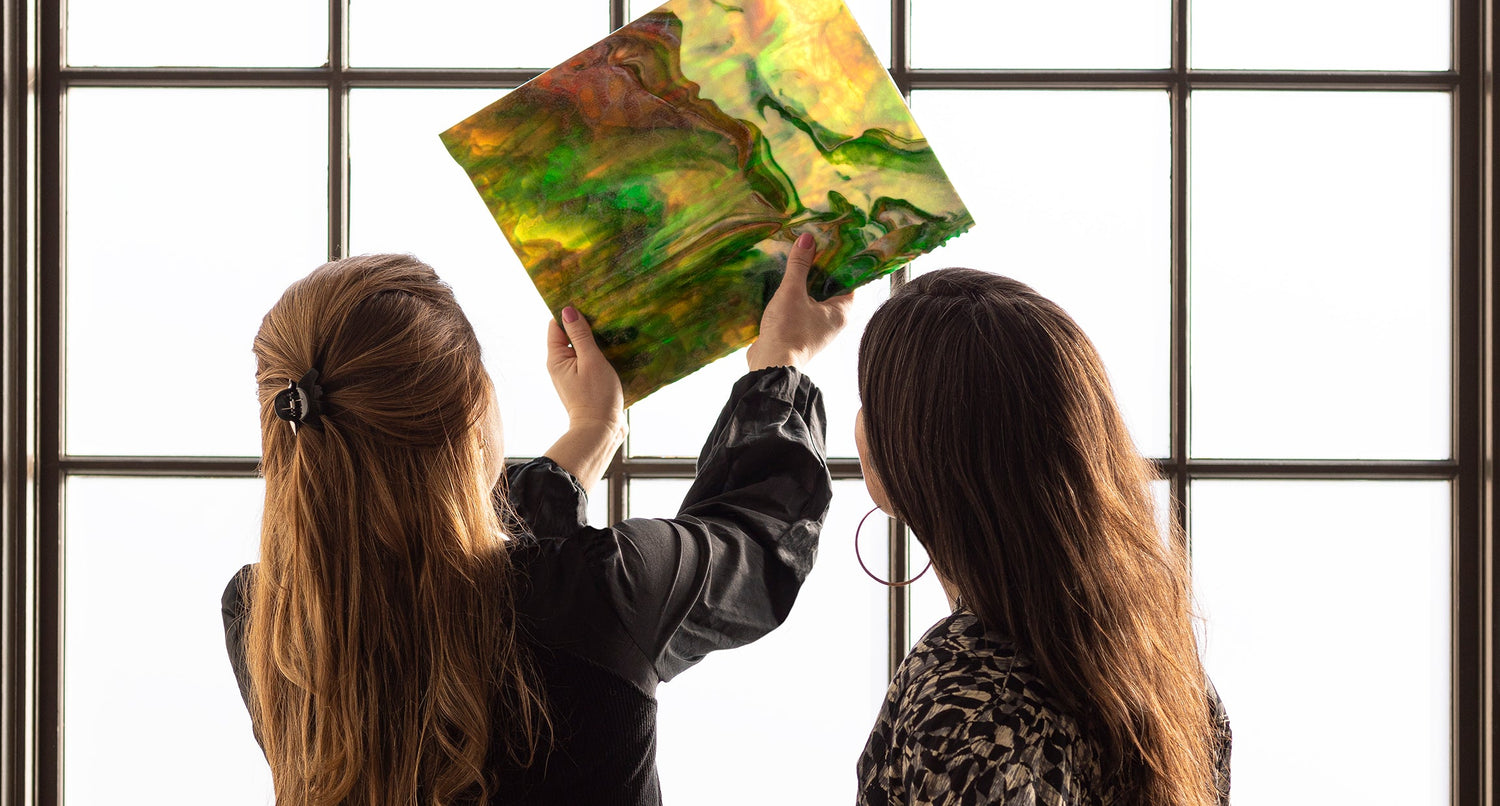 Quality and craftsmanship go hand-in-hand. Our films achieve the texture and character of real glass only possible using our own proprietary inks. We scrutinize every detail from printing to packaging to ensure we get the right colour, clarity, and finest quality. Everything is designed in USA and Artscape uses only materials sourced in the USA.
Good work takes time, but only the best handcrafted approach brings out the luminosity, vibrancy, and quality that Artscape is known for.
Let customers speak for us
Fantastic quality
Extremely happy with this purchase. The texture is stunning, visitors have thought that it was actual textured glass. It looks great from both sides.
Take your time and measure thrice with application. My application wasn't perfect but it still looks great.
Floret (Static Window Film) - 610 x 914mm
They look great, I was surprised!
We just moved into a new house and bought these for bedroom windows while are shutters are being made. They look great and block out lots of light. Highly recommend!
Redi Shade, Blockout (Black) - 910x2270mm (4Pcs)